I was born to artist parents and began my passion with paper in childhood, about the time I also become fascinated with nature. Graduating from La Trobe University in Biological Sciences, 1982, I immediately returned to my greater passion for art.
Initially, I freelanced to design, advertising agencies and publishers during which time inspiration from my early experiences with paper led to my first-dimensional art in the medium. For almost 30 years I have developed paper sculpture to be a vastly diverse medium that ranges from miniature to gigantic, from abstract to ultra-realistic.
My signature fine artwork is a style I term "Impressionistic Sculptured Paper", associating it with the painting style of that name because it's only loosely representative, and concerned with capturing emotive responses, not realism. "I want my work to speak to the viewers' hearts". I use mostly handmade and mould-made, sheet-formed cotton and mulberry papers. Nature is still my most beloved subject matter though I also have a fondness for hands and faces.
I have been recognised both in Australia and internationally, (mostly New York) with around 20 awards, include two gold from New York, one being a Macquarie Bank corporate commission, a First in the Nature Exhibition of LightSpaceTime Gallery, Florida and I was winner of the People's Choice Award, National Works On Paper 2018, MPRG, Victoria, Australia.
Though I still create works for advertising images, I now mostly create works for Corporate and Private commission requests and exhibitions. My corporate clients include Macquarie Bank Australia, Amcor Australia, Ford Motor Company, Northern Territory Government Australia. Privately owned works hang in London, Munich, Manhattan, New Zealand and widely throughout Australia. In 2018 I was appointed the Australian Ambassador for Mondial Art Acadamie, France.
Our readers would love to get to know you more Ray. Tell us about yourself, what is unique about you, your brand or the services you offer?
While both parents encouraged my artistic exercises, dad also influenced my love of science and nature. I'm frequently told it makes me unique for having both left and right brain abilities. Though there are others who work in the paper medium, I innovated my techniques along with a lot of understanding of the science of paper, then just setting myself insane challenges to solve, technically and visually. It's allowed me to achieve some unpredictable possibilities in the paper. I'm constantly asked by baffled viewers how my work is done in this small medium.
From the start, my aim's been to push the boundaries from myself and paper constantly, so I really leave a deep impression of how capable this medium is in fine art. Having satisfied my ability to solve whatever I throw myself technically, I'm now directing all my effort to the more nebulous challenge of making these dimensional works speak to the viewer's hearts. I turned to inspiration from the early French Impressionist painters and wondered how to get that feeling to come through in a completely different medium, expressed dimensionally. I'm happy to say, my viewers and clients responses, along with the awards are supporting my direction.
For those people who want a unique form of art, that will leave them, and others who see it, in wonder and surprise, my paper sculptures will reward them. Incidentally, my undergrad chemistry background pays in that I also guarantee very high archival quality for certain investment and lifetime(s) of enjoyment. Most works are framed behind acrylic glazing and pieces up to 2m x 2m, (6'6″ x 6'6″) are single panel but larger works are better divided into panels like a diptych or triptych for example. Shipping worldwide is no issue.
Ray, what are your passion and aspiration in life? How did you start as an Illustrator?
I'm just passionate about life really. I think if you can't feel passion for this wonderful world and the universe out there, then you're probably watching the news channel too much. But without question, creating works of art in my beloved medium of paper tops the lot. Being an artist is a blessing because whatever else I love, I can express it through my creativity, and the thing, (beside my wife), I love most is nature.
Nature makes me feel at peace and at one with the universe. I'm forever fascinated by its "imaginative and creative" forms. For that matter, insects are the most fascinating. I can never get over how bizarre their forms, behaviours and colours can be. I'm just completing an exhibition series of Melbourne's Botanical Gardens done in my impressionist paper sculpture style, and when it's finished, I will do another focusing on extreme forms of insects. Done big and up-close will be a real experience for the viewers, but I'll stick to natural paper colours and keep it impressionistic so as not to get bogged down in anatomical precision that look like models. It must still be art, not model making.
In 1989 I was inspired to do my first sculptural art in the paper as a visual solution for a print advertising campaign for Spicer's Paper. I was told that artwork was the key to the campaign being the most successful the ad agency had run to that date. It was also my past coming back to predict my future, and from there my vision and aspiration became to create artworks sculptured in the paper that inspired, excited and gave enduring joy to art lovers and audiences world over.
I'll be on this journey for the rest of my life.
Who is your inspiration in life Ray? How do you stay inspired as Illustrator?
I remember as a little kid, the first notable person who inspired me no end was Walt Disney. I just loved his creativity and innovation, but he was also just a good human being. I get inspired by people who break the mould and not necessarily artists. They can be people like Steve Jobs, Albert Einstein and Richard Branson, to name a few. A lot of my inspiration actually comes from musicians. I listen to music the whole time I'm working, but again my favourites are innovators in their fields. My taste is very broad from classical, through jazz to rock, and even eastern music.
It means Rachmaninoff to Miles Davis, Herbie Mann and Pink Floyd to Santana, for example.
Painters and sculptors who inspire my work of course in very different mediums and though I don't necessarily love all their work, I love their innovation. Early 20th century artists like Picasso and Monet are examples of course, but in Australia, I see it in Brett Whiteley and Pro Hart. English sculptor Henry Moore is another.
I routinely exercise inspiration by sitting down in the morning and just drawing. I let my hand go anywhere and gradually tighten the drawing. I discover forms and ideas arising from the paper that has led to some awesome outcomes and artworks. This is the innovation process, and it's really energising and motivating.
We all make mistakes Ray; we wish we could take back. What was the mistake you made in the past that you wish you can take back?
. Mistakes must be seen from a positive perspective because they teach us the right direction if you're willing to learn. My belief from an early age was to follow my heart, to listen to that intuitive voice that says what I should and shouldn't do. And, you know what? Whenever I didn't listen to that, I was left regretting it. It's mostly been in dealing with people I should have moved away from sooner than later, but besides that, I wish that I got to see my dad one more time to tell my thoughts before he died. I always think of that when I hear the Mike and the Mechanics song, "In the living years". I hope he somehow knew.
Ray, How do you describe yourself in terms of working with clients?
I always listen to my intuition, and not just what is said, but how it's said and meeting with the client is a process of making their vision tangible and real. It's a journey for them I want them to enjoy.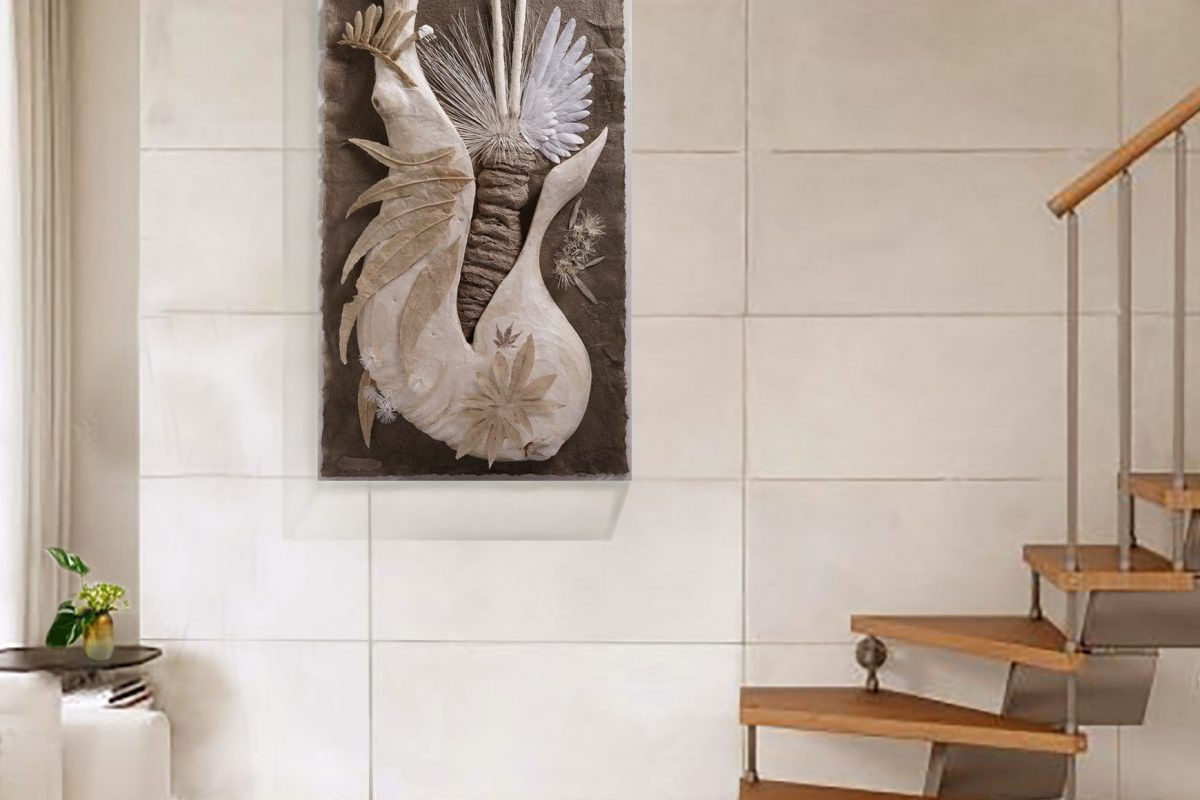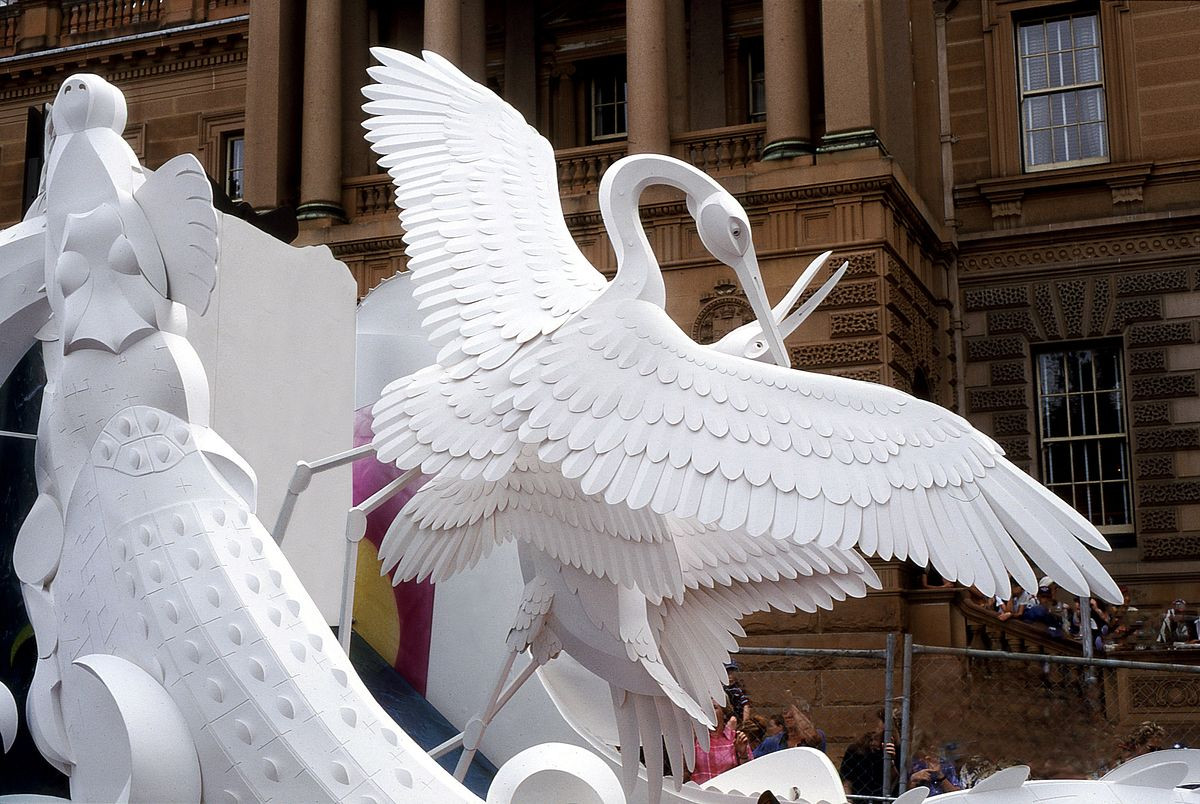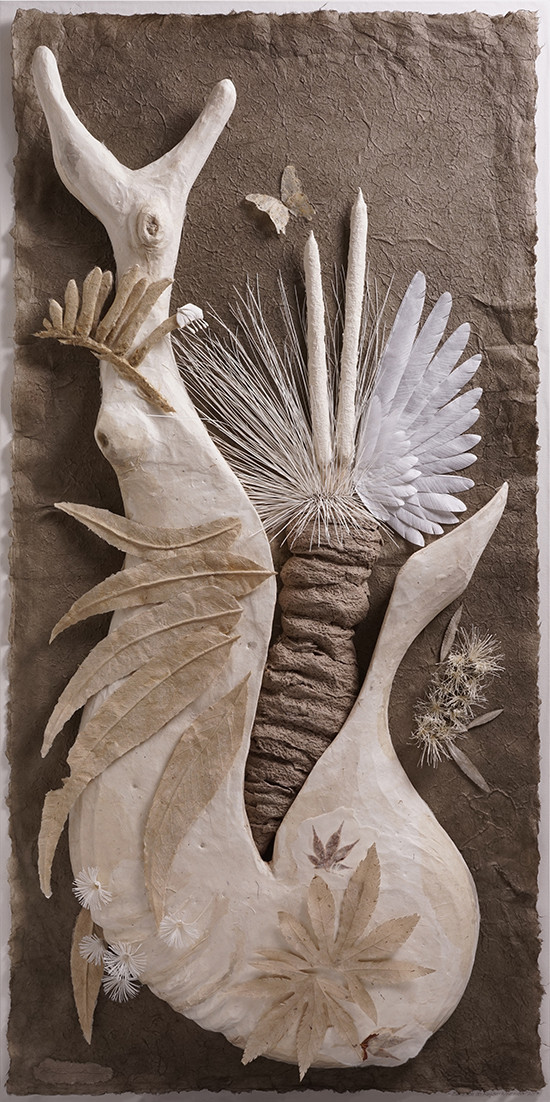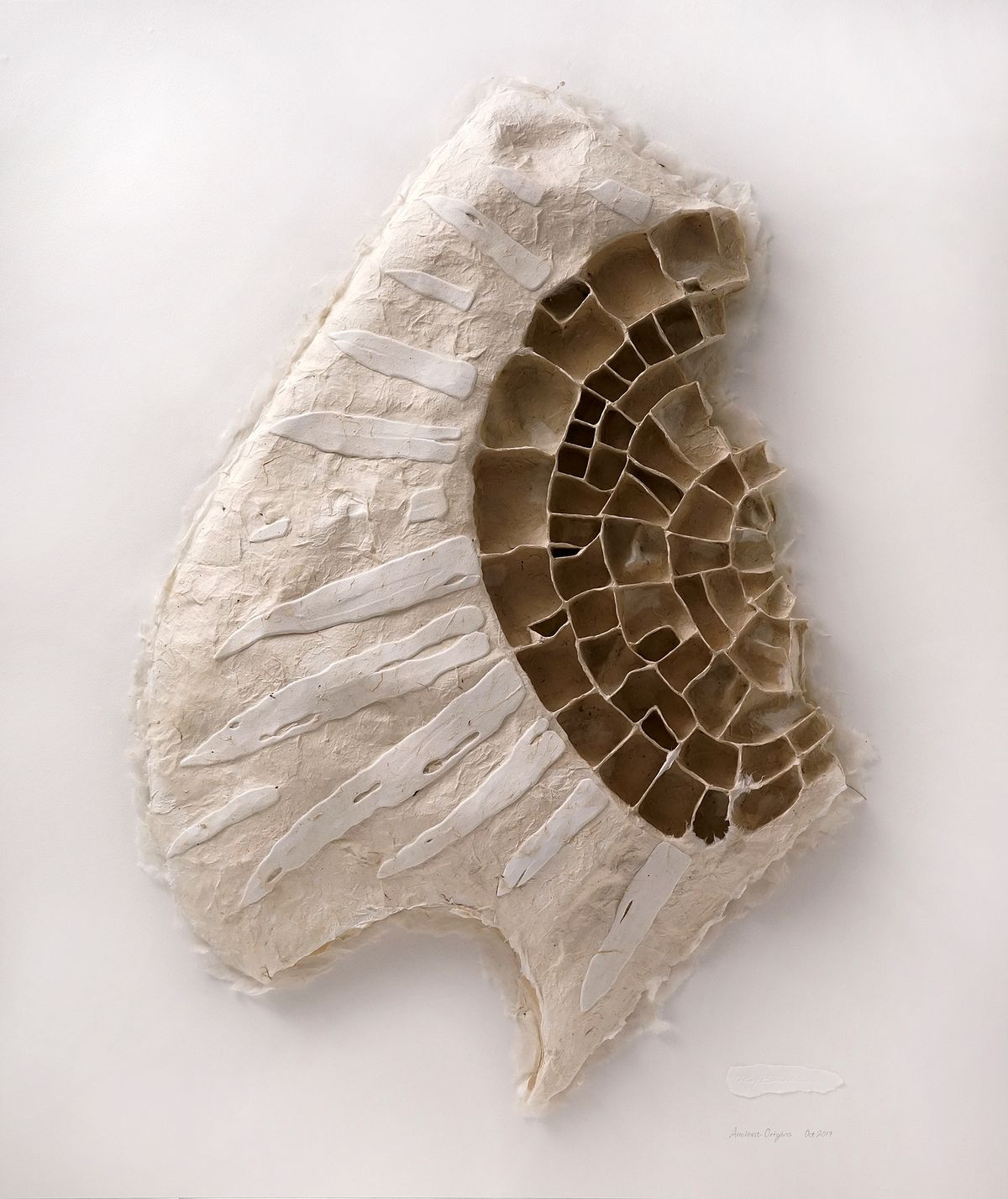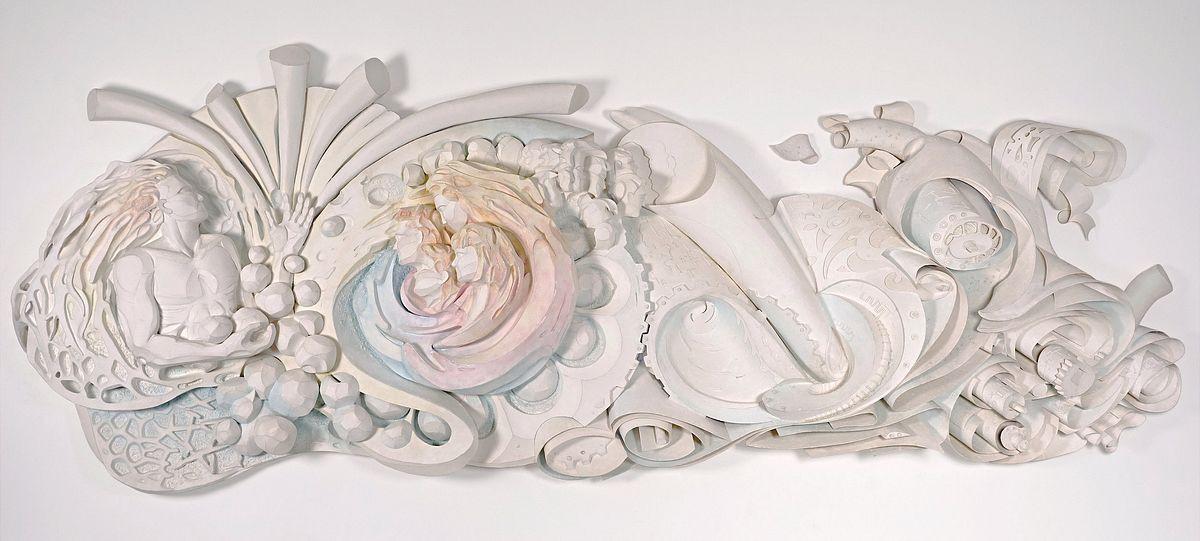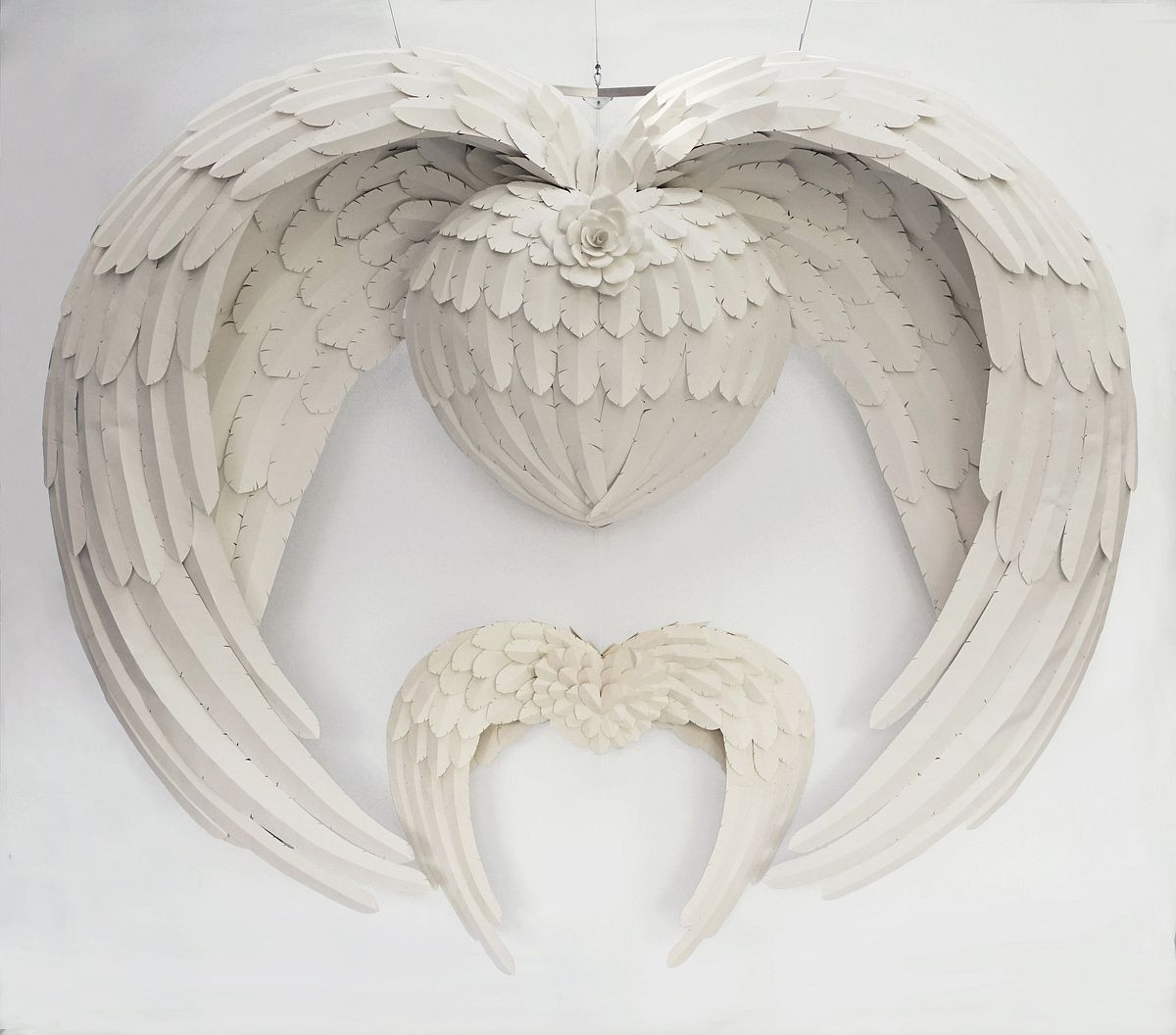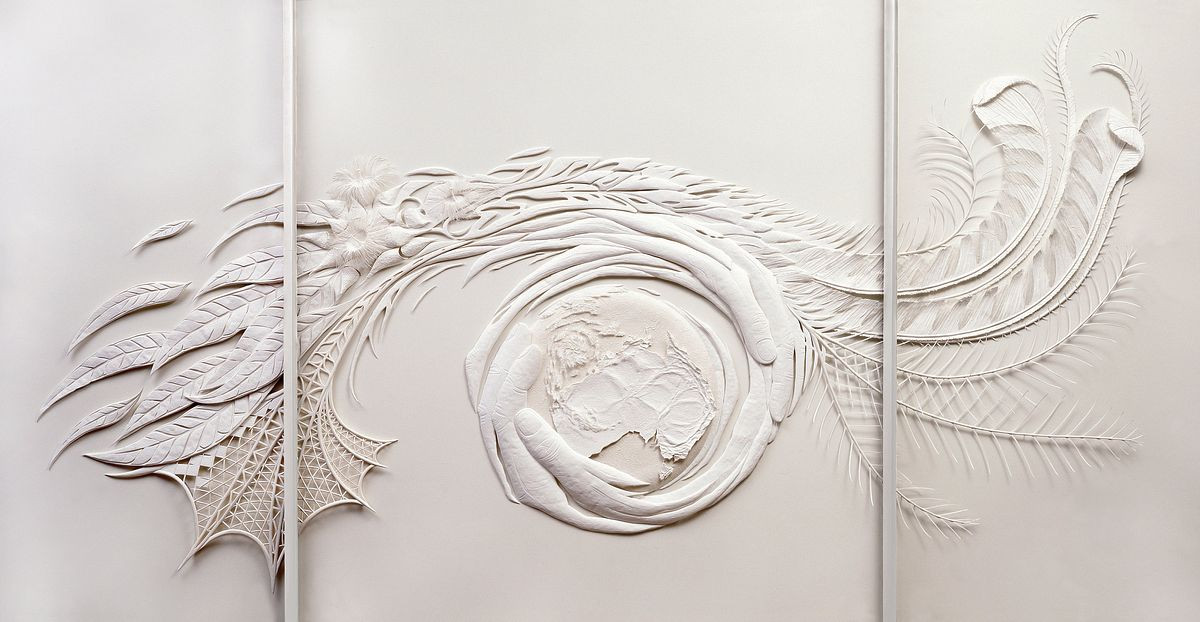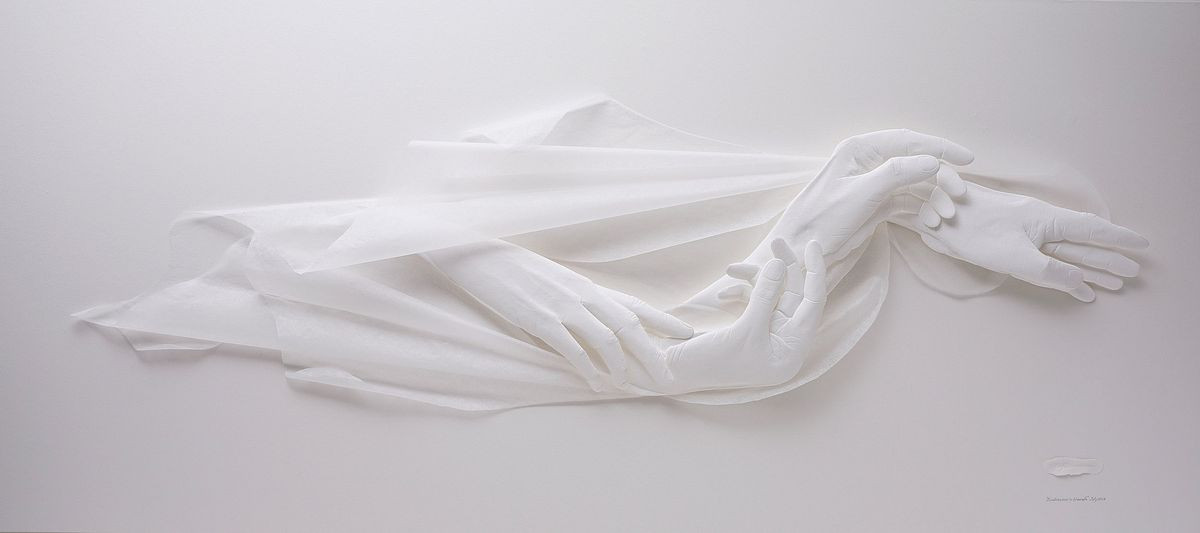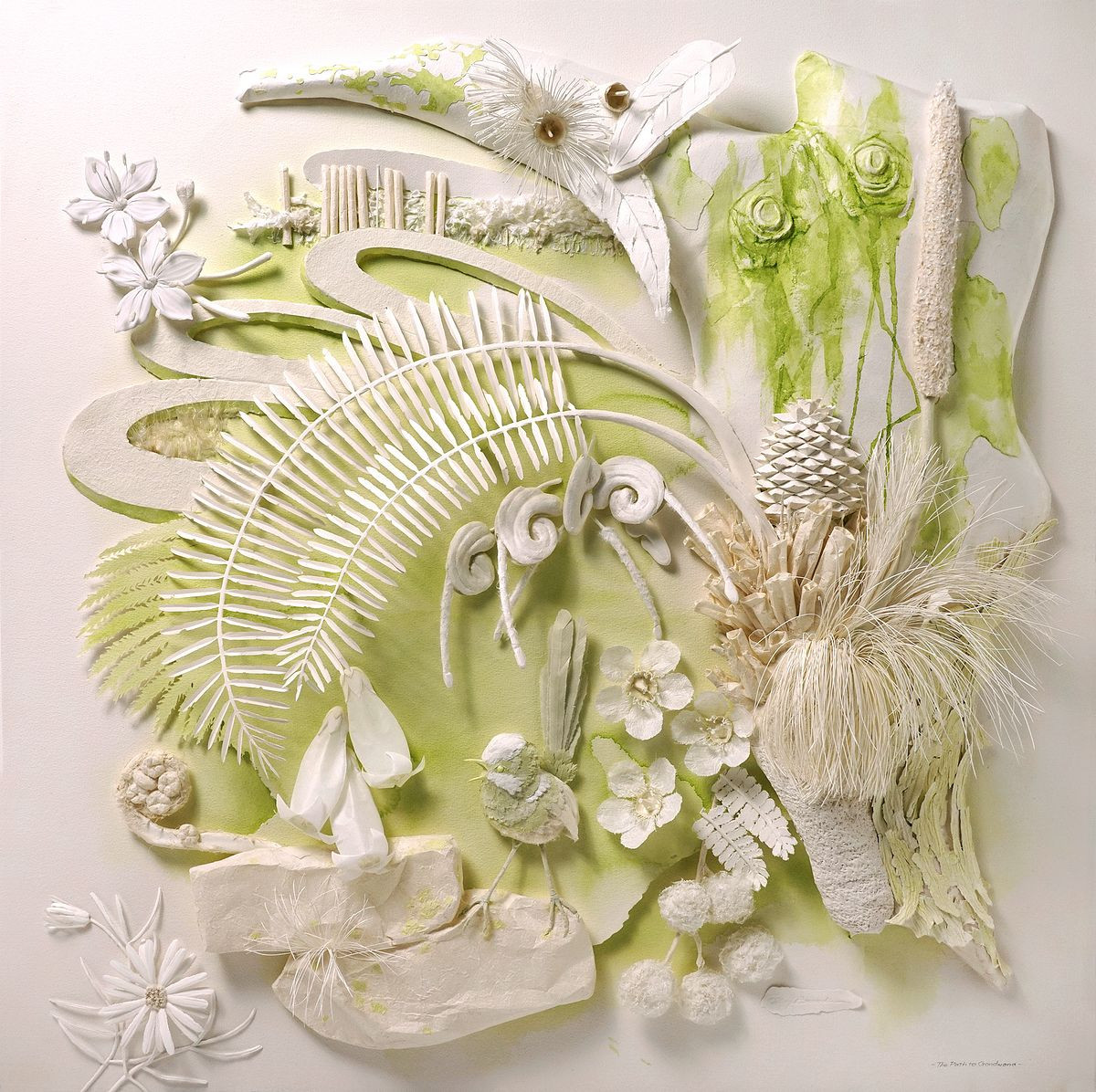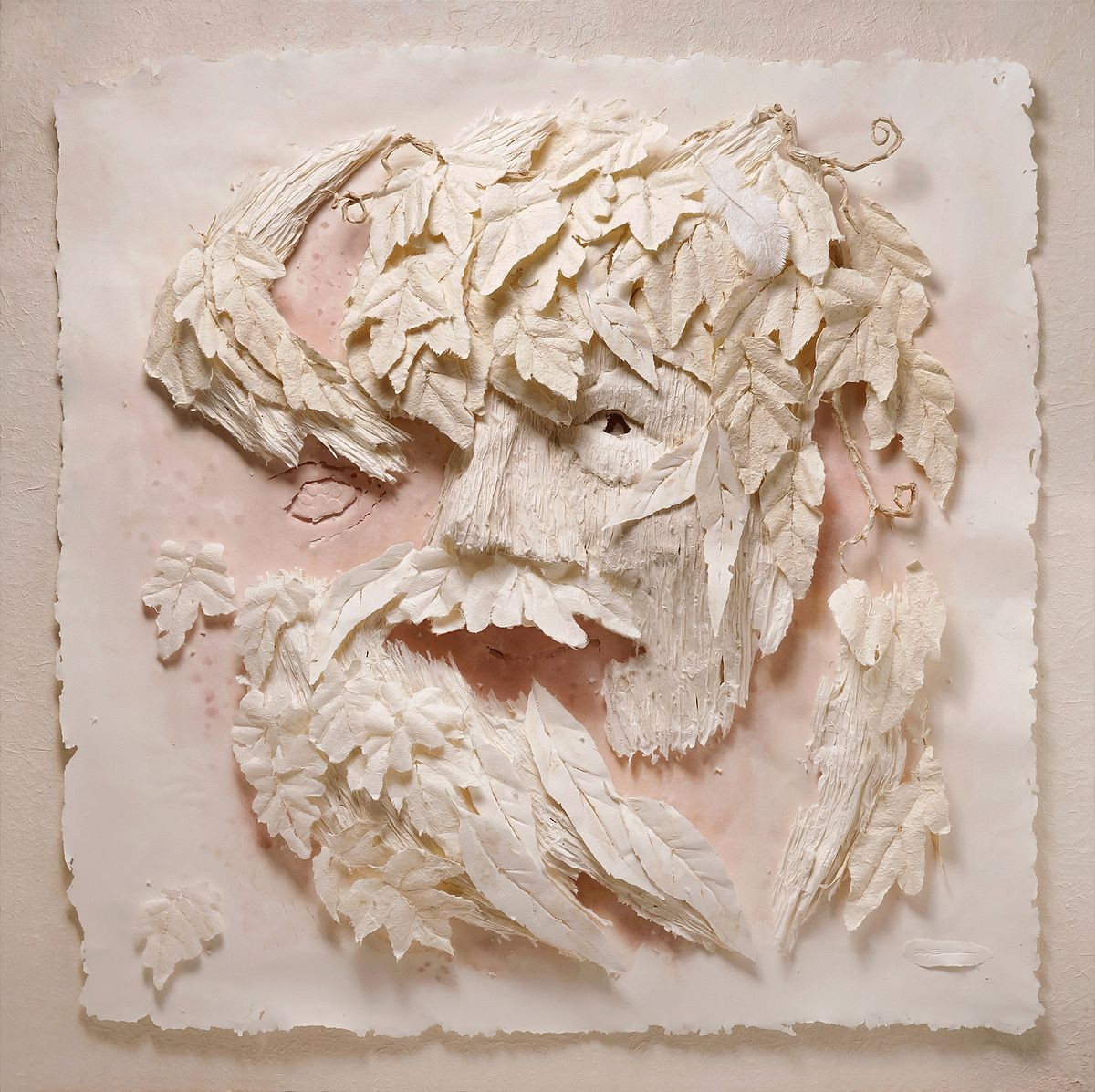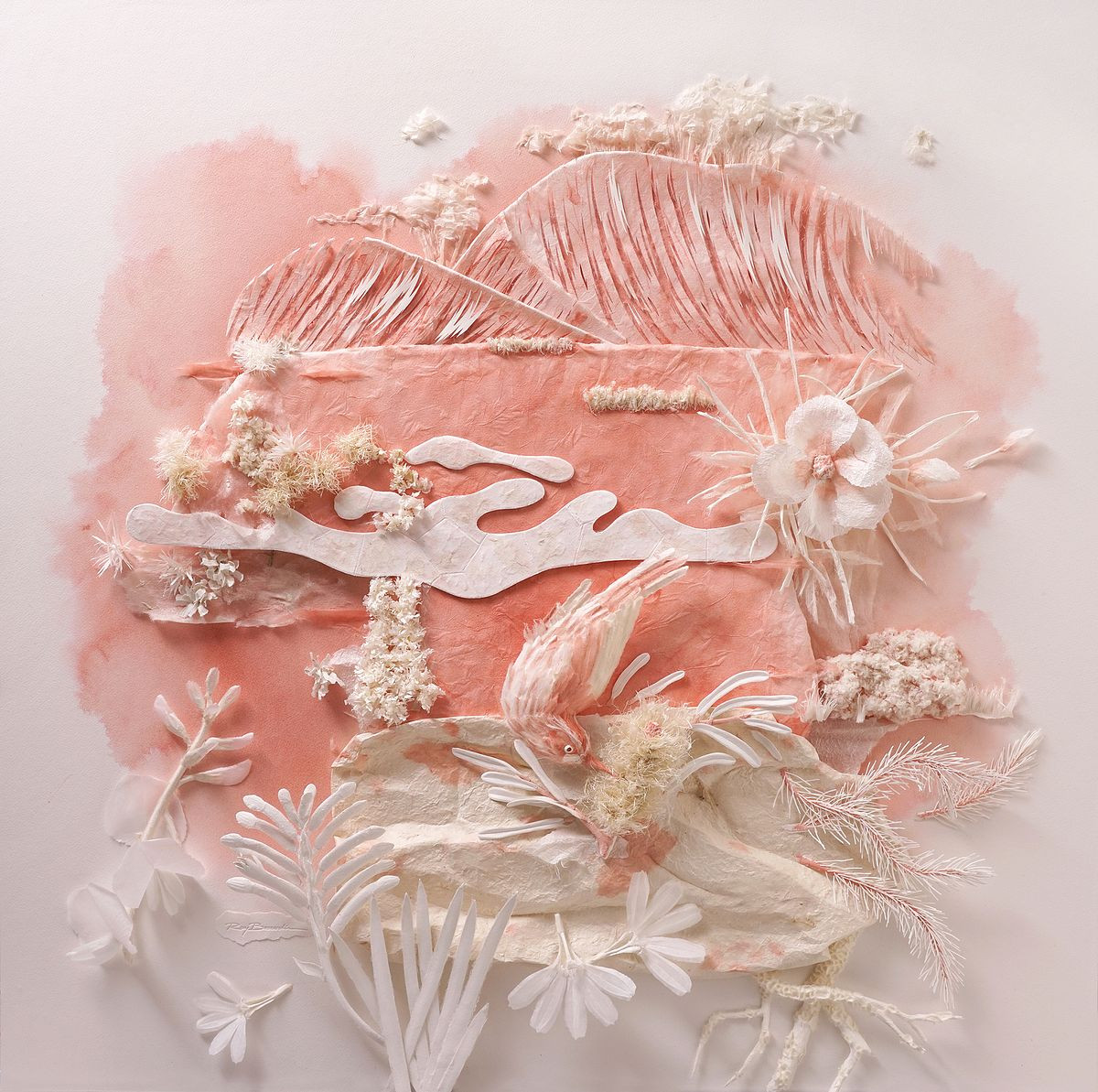 Everybody has a valuable thing to say and listening to them is always a learning experience. I can only grow from every client engagement. It's a passage into their world, and something great always comes out the journey. Following our meeting, I go home and start imaging the world my client has described. I begin by forming concepts of how it can be expressed in 3-dimension before deciding how to do it in the paper. I've always been very good at seeing things in 3D; it's just how my mind works. I keep the client informed of my progress, maybe even call them for more information or discuss my ideas to date for more clarification and then start sketching my ideas. Eventually, it goes wow! I've got it. Then I get fired up and draw over and over until I have it refined to just how I see the concept. By now I'm often sweating wondering how on earth I'm going to construct this, but that challenge is great because I always find solutions, and it always comes out.
I show this to the client, they get super excited, and I go away and start work on the sculpture. I work within budgets and deadlines, of course, it's the way of the world, and when I deliver, I love the reaction on their faces! That's the greatest satisfaction.
Please tell us, Ray, how do you prioritise work, social life, friends, and family?
You can probably tell by now I'm quite family oriented. I lost my mother when I was still 15 and dad about the time I developed the paper sculptures. They never saw my art, but I'm sure they both would have been very proud. So, I am extremely grateful and happy to have an extended family from my wife's side, and we get together at least weekly. What's more, we're welcoming our first grandchild anywhere in the next two weeks! That's exciting.
I'm lucky that my wife's also my very best friend, and there's not much we do too far from each. She also runs her business from her office a few rooms away from my studio at home so we can easily chat whenever we need. We talk about life and work and energise each other with our views and ideas. We go for walks, and travel as much as possible. Travel is mind-broadening and inspiring apart from relaxing. We enjoy music and wine and mix with friends for dinner or BBQs as often as we can too. Both of us still manage to put in the time for not-for-profit activities where my wife mentors entrepreneur students at universities, and I'm a council member at the Victorian Entomological Society where I've been involved more or less since I was a kid. It all balances life but most of the time the passion for our work is what drives us every day, and both of us will spend at least 10 hours a day "at work". Hardly work, we love what we do!
Ray, please give us an example of a time when you were able to persuade someone to see things your way at work successfully.
I have a "persuasive weapon". I draw my thoughts when words are lacking.
Images just put things clear because we are such visually oriented creatures. Here's a great example: I turned up at an architect's office one day and introduced myself for what I did. "Never heard of what you do, but we want to install a slump glass back wall in the foyer, and Macquarie Bank who owns the building has already approved. How do you expect to convince the owners and us to install a paper sculpture?"
Firstly, I'd never before done a piece 2 m x 3 m, (6'6″x 10′) as they needed but I was sure I could, and I had no examples to prove it. I kept a confident face and said, "Let me have a few days, and I'll show you a drawing of what I would do". The architect agreed on the grounds it was going to convince the owners, and I could guarantee it'd all be done in time for the scheduled foyer refurb completion. I left that meeting sweating, but I came back a few days later and showed a drawing.
That drawing won her and the owners over, and two weeks after the finished sculpture was installed it was awarded Gold at the Dimensional Awards for artists of different media, in New York. It went on to receive considerable media attention and probably pats on the back for the executives at the bank too. How moving an image can be.
That piece is a triptych called "Flowing Synthesis", and after 15 years the foyer was again refurbished leading to circumstances too long to discuss here, but it's come back into my possession gratis more than three times the value it was purchased for! I gave it to my wife.
Ray, please tell us about your proudest professional accomplishment as an Illustrator.
I'm very proud of all my accomplishments, big and small, but there is one that literally looms big in my mind. I had a call from the Artistic Director appointed to the Northern Territory Government's planned Federation Celebration in 2000. He loved my work and asked if I wanted to create sculptures in a paper that were REALLY big! He meant it. I have an attitude of never saying no, then going off and sweating! Steven Spielberg put it well, "I like it when I'm scared because that's when I do my best work". And so, it turned out from my approved designs to constructing and installing the entire set of four pieces; few could have imagined that such whopping sculptures could have been done with paper. To see the client's and public's expression on the day the finished sculptures were revealed, beautiful and enduring all in white gave me one immense pride. They included a Frilled-Neck Lizard, two dancing Brolgas (types of Crane), and a Salt Water Crocodile snapping a Barramundi (a big river fish). The lizard and croc sculptures are each 6.3L x 3.9H m (21′ x 13) while the two Brolgas stood in the middle over two metres high with a wingspan of nearly three metres (7′ x10′). Unofficially they have stood as the world's largest paper sculptures, certainly on length by height.
They could even stand rain and wind on a short-term basis because I had a custom heavy 1000gsm cotton rag paper made for them. They toured Australia and went permanently back to the Northern Territory, but I haven't seen them since. Seeing them displayed and watching the comparatively dwarfed viewer's reactions is something I'll never forget.
Ray, please give us an example of a time you were able to be creative with your work. What was exciting or difficult about it?
A woman earlier this year commissioned me for a private piece which was particularly open with how I treated the interpretation of her request. She was an art lover and had her eye on my work for some time. Now was the right time because she had just about finished renovating and wanted this work for the centrepiece. She gave me a free time frame and budget to match, two things that work like creative fertiliser.
It was to be a portrait based loosely on the mythical Green Man who goes back to even the early Romans. Essentially, he is a face or being made of vegetation, mostly leaves and tree parts.
There was a chance to combine my love of nature and faces all in one, but I really wanted to do nothing like the representations of the Green Man idea I had seen. I detested the notion of being one of the thousands. That's not creative. So, I started with my early morning drawing practice and found myself breaking up into fragments, what is essentially a portrait. There was a real person this art was to symbolise, but he passed away many years ago, so it made sense all that now remained were fragments of memories. So, he has fragmented accordingly. Curiously, I never intended to create a resemblance to the real person, of whom I had reference photos. I just wanted to be symbolic, but somehow it turned out that you can recognise the person in the eye and a mystical mood emanates from it like he's looking at you.
If ever I created a piece that hit the spot with mood more commonly seen in painting, then this is the work that did it. It really has a living spirit, and I'm immensely proud of it.
What advice would you give to the people who want to be successful as an Illustrator?*
Here's my single core belief, because it has always worked for me: Follow your heart.
If you're true to your heart, you're true to yourself. You're never going to be someone else, so work hard at being the very best version you can be of yourself. The funny thing is when people see how different you are, you energise and inspire them without trying. The next thing is you must give priority to yourself and put in the effort to bring that out. That means work at it, but it's not hard work when it leads to interesting outcomes. What makes everyone unique is the unique person inside who sees the world in a unique way, and it comes out in every piece of their creativity.
Apart from that, because there's not much around to guide you on my art, but I do teach this on a one to one basis to those who show the right abilities. Other than that, spend your time on positive and productive things. Choose friends who support you and believe in you. It's amazing how that helps propel you. Do all that, and you'll succeed at being exceptional ….and have a great life!
Photo Credits:
Ray Besserdin @papersculptureartist